Our Drinks
We've scoured the world to find the best drinks available.  With Badger beers which have been brewed in the heart of the Dorset countryside since 1777, lagers and wines from around the world, spirits and soft drinks you're guaranteed to find something to quench your thirst or get the evening off on the right note.
---
Opening Times
Monday - Friday: 11am - 11pm
Saturday: 10am-11pm
Sunday: 12 noon - 10:30pm
Food Service Times
Daily: 12 noon - 9pm
Cocktails
You heard right, we also do cocktails, we've got a range of delicious cocktails including the 'English Mojito' a gin-based version of the classic Mojito, with Tanqueray London Dry Gin, cucumber and mint and the 'Tropical SangRIO' mixed with our very own Rio Tropical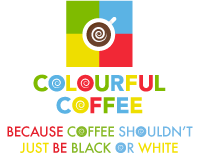 This special blend comprises 100% Arabica coffee beans ethically Sourced, Perfectly Crafted.
Our 'Rocket Espresso' comes from our friends at Extract Coffee Roasters and is a combination of great coffee and good ethics. This special blend comprises 100% Arabica coffee beans from a single farm in Colombia and a co-operative project in Peru which works to directly benefit the families and communities involved on the farms. The result of this is a naturally sweet and full-bodied coffee with notes of chocolate and caramel to finish. 
Find out more
Badger Beers
Cocktails
Colourful Coffee
Wine List
Want to be in the know?
Sign up to our newsletter to be the first to hear about our latest news & events